Announcing!
The Fast Easy
"Dumb As Dirt"
Way To Uncover
Desperate Hungry Buying Crowds
Once And For All
Hi
I'm Ed Chiasson and I have something exciting to show you.

If you are the kind of person who struggle's finding money making niches
your struggle has ended once and for all.
Just like writers block many times trying to find a profitable niche in a market
we come up empty with ideas.
This block for brainstorming ideas plagues all of us marketers and especially frustrating
if your not a natural at generating profit pulling keywords for niches.
Which brings you to the point of what your about to discover.
Unless you are living under a rock you more than likely have tried more than one keyword tool.
BUT they ALL are missing one simple crucial feature that makes all the difference between success and failure.
Before we discuss what that is let's first point out every keyword tool has their good and bad points there is no denying that.
They pull what people type into search engines (Suggest, Google, Yahoo/Bing, Amazon, youtube ...)
They pull data like how many people search for particular keywords
(Google Keyword Tool-Soon To Die or RIP Shortly)
They pull competitive data (SEO Moz etc...)
There is no lack of what keyword tools can do for you.
Except they fail to generate ideas in an organized way.
Keyword tools fail to reveal what people need, want and desire until now!
The first step to keyword research is about
Finding what people are typing and how in the search engines
(emphasis on how desperate buyers seek information)
Finding what they desperately need
Finding endless ideas to fill up books, blog posts, info products, websites, and...
Now just imagine if you had a keyword idea generator unlike any keyword tool out there that gets in the mind of a starving crowd. How quickly could you can make money?
A keyword tool that organizes and pinpoints hungry niches with buyer's willing to hand over their money.
A simple keyword tool that discovers starving crowds of buyers looking for someone to sell them what they are desperately seeking.
That's just the beginning.
If you have your own hot keyword lists collecting dust this software quickly adds and organizes those dust collecting keyword lists.

In no time at all you will be able to suck out a hungry niche that is desperate and passionate. With a click of a few buttons those dust collecting keyword lists finally become productive.
The subject of keywords is your life blood to succeeding on the internet no matter how long you have been working on the web.
You Need Keywords To
Rank
Make Money
Build Lists
Drive Traffic ... etc.
Keywords drive the actions you take to succeed on the interent.
Without keywords how would people find what they are looking for.
Problem Is Which Keywords?
All the numbers and data keyword tools generate are meaningless if you are looking in all the wrong places to find that hungry crowd of buyers.
Here Is Your Typical Scenario Of Hunting For Keywords.
You start using keywords you are familiar with like dog, dog training, lose weight that are broad and you dig deeper and deeper looking for low hanging fruit.
Problem is desperate people don't look to find solutions this way.
Desperate people ask questions first looking for solutions.
The internet is just another medium to ask a question and find a solution.
This is why it is so important to understand the thinking process of a buyer first to pinpoint what a hungry crowd is looking for before digging into the details of what other keyword tools only have to offer.
What if you had all of those questions in one tool to discover the needs of desperate and passionate people.
Does it in a few minutes
Its easy to do
Finds buried treasure with old keyword lists
This one simple tool can make all the difference between success and failure when you are looking for that golden opportunity.
Good luck finding this niche discovery secret anywhere else.
Here is what this simple but crucial keyword tool will do for you.
Organizes keyword lists
Uses little known questions for revealing secrets and desires of hungry crowds
Killer cash keywords the secret weapon technique built into the software
Corrects the massively fatal mistake when keyword researching
Here is an example of how the software works.
Pick a broad keyword and see what people have typed into Google or any search engine looking to solve a problem they have.
For this example I chose a common market, dogs so I could drill down to find a niche people are desperately looking to solve a problem they have.
As you can see above the software found over 5876 keyword phrases that are related to dogs, I simply scrolled down till I saw something that interest me to dig even further. I found on the first page something to do about dog smell.
I next entered dog smell to isolate everything found in the database about dog smell.
As you can see above the software has isolated 30 keyword phrases having to do with dog smell.


how to get rid of dog smell
how to avoid dog smell
how to combat dog smell
how to remove dog smell and the list goes on ...
Apparently dog smell is a big enough problem it was asked 30 different ways in Google on how to control this issue.


Your first step in keyword research is to identify what people type into the search engines before slicing and dicing data other keyword tools only report for you.
Discovering what people want is what keyword research is about, not numbers!
As you play around with the tool you will be surprised about what people type into search engines. Before you know it you will be going from one idea to the next all within the database we supply with the software.
This is accomplished by asking the same questions anyone does looking for a solution. Then the search engines reveal the hidden database related to those questions.
Basically we have done all the keyword research for you.
We supply you this database and software. The easy to run simple software organizes and mines the data for you.

Here is what you will get.
Over 100 Desperate Niche Discovery Questions Compiled For You
All The Research Has Been Done For You (1,076,240 plus keyword phrases)
Ability To Add Your Own Hot List For A Customized Database Just For You

Sure you can do this yourself but let me show you what is involved.
1 - You have to come up with over 100 questions designed to root out a hungry crowd.
2 - You have to type into Google Suggest over 100 questions and download all the suggest keywords.

3 - Every suggest keyword we mine the Google database 4 deep. Most keyword tools ONLY mine Google Suggest 2 deep.

4 - Each group of keywords related to a question has 3076 variations to potentially deliver over 30,000 keywords for each keyword phrase search.
This sound like a lot of work? You bet it is!
Here is an example of how many keywords each question can generate.
how to buy - 17,777 keyword phrases
how to eliminate - 20,038 keyword phrases
how to get out of - 16,040 keyword phrases
This is just 3 out of over 100 specially designed questions to root out over 1,076,240 keywords for discovering a hot niche.
It will take you days to compile the data and organize it.
Who has time to read and sort all those lists other keyword tools generate.
Your job is to make money in the shortest time possible!!!
Instead of drifting from one keyword list to the next hoping to find those magic keywords that will make the difference. Discover the mind set of how a solution seeker thinks the niches reveal themselves you.
I originally created niche discovery manager for myself to organize and quickly find niches without having to struggle looking for my next money maker.
Now you can have the same software for those undiscovered niches Google has hidden from you in their database of keywords.


Niche Discovery Manager will do this for you!
Niche Discovery Manager produces faster results
Niche Discovery Manager is more convenient
Niche Discovery Manager really simple to use
All you need to do is query the tool.
What are you waiting for?

CLICK THE BUY NOW BUTTON BELOW
NOW!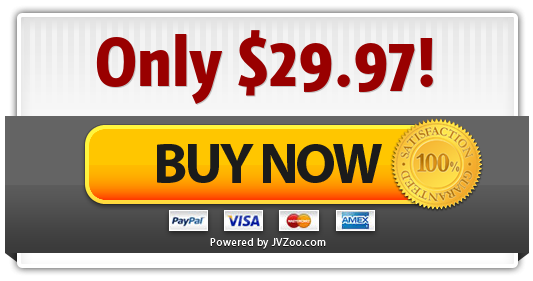 BEFORE YOUR COMPETITION DOES
P.S. Niche Discovery Manager is a windows based program (.net frameworks) to run on Mac's you will need to run a parallel program for windows software