Rank On Google's First PageBy Targeting The Right Keywords
100% Of The Time

Innovative New Software Shows You Whether You Can Rank On Page 1 Of Google For Any Keyword And Generate Endless Amounts Of
100% Free Traffic You Can Profit From

(Video Below Explains It All)















New and Improved Authority Snooper with Competitive Intelligence

Ed, Version 2 is an awesome update to Authority Snooper.

I have used Version 1 for six months and it is my #1 keyword tool now.

I know with confidence what keywords to focus on in any niche.

My past keyword research time is down from hours of work to just a few minutes!

I have found keywords where I am ranking on page one just by creating a page with the keyword as the title.

No more work with SEO, backlinking, social posts, etc to test out a new niche!

This video shows Version 2 will allow me to drill down even further in my keyword research.

Great Job!

Brian G.



Authority Snooper is basically a set and forget piece of software to run your keyword lists.

Check Video Out To See
How Easy And Powerful Authority Snooper Is
Runs in the background collecting data while you work on other projects.


Without a doubt you will KNOW how strong your competitors are - get this wrong and you have next to no chance of getting on page one


Instantly KNOW if your niche is profitable before you lift a finger... or spend a dime


Color coded to easily and quickly scan at a glance the list of prime winning keywords


Organize keywords by projects making it easier to manage your keywords


Conveniently keeps all your information in one place for easy recovery


Gathers New Keywords Function find low hanging fruit and further exploit your market - the more keywords the more places you can rank on page one


Insert any size lists to clean up any keyword lists sitting on your hard drive allowing you to purge the DUDs


Recovers any valuable data you collect without losing any data in case of a crash


When its all said and done ask your database to show you the low hanging fruit
Such a simple but extremely powerful tool to venture where your competitors are not.
I gave this software to a friend of mine and within 30 minutes, he discovered 30 keywords in a niche most marketers have been saying was totally saturated - even he thought the same.

He was amazed.

Here's his testimonial:
Hi Ed,
I knew you had it in you, but this is sure a 'magnum opus' from you. You've kept this very simple and straightforward - and yet it is 21st century to a tee (T)!
I knew you wanted to communicate something in the 1 hour support call this morning, but I did not realize that you had actually created an SEO MAGIC tool - or at least what comes closest to that.
An original contribution that is not at all a rehash, well researched, it comes close to being a flawless release.
No need to mine for diamonds when you release a software as your army of followers already know for themselves! I don't say 'my jaw just hit the floor' for nothing, like many 'word marketers' out there without any basis - but mine just did!
Best wishes,
Sam Beatson
Global Top 16 University Lecturer
Marketer & Expert in Financial Markets & Trading
http://www.sambeatson.com
Another early adopter who was amazed with the results Authority Snooper Discovers
The Missing Link In SEO
Ed as always you are on the leading edge of Internet marketing.
All I can say after I have worked with your new program is Wow!

How will you ever top this one?
The software reveals the hidden truth behind those mysterious Google rankings and even better shows you before you make a commitment if you can rank for your selected keywords.
Thank you Ed, for allowing me to work with this great software.
James
JD's Oriental Health Supply
Winning Results Coming In
Yeah man, couldnt sleep so just made new site with one of the green words "awseome" support and results from tool

Thank you so much ED, I really think snooper can help me dominate googles top 10. I took screen shots of rankings for your keywords and my "apparent" easy words from other software,

HUGE DIFFERENCE


Also happy new year.

Shannon P
You're also going to like the price.
This is a NO BRAINER, you probably have spend more on chasing those shiny new objects that gave you little to no results.
You wouldn't be here looking for a solution.
I'm even going to throw in a couple of bonuses to get a head start in keyword research the modern way.
Bonus #1 4295 Word Niche Database already done for you will save you time investigating markets/niches.
Bonus #2 Secret keyword trigger over 23,000 keyword list.
When added to any keyword amplifies buyers intent and also returns the most amount of easy to rank for niches bar none.
Accidentally discovered when researching millions and millions of keywords.
Instantly know
if the fight to the top ten of organic search
is worth investing the time and energy
at a glance
before you lift a finger... or spend a dime
using
Authority Snooper.
"Now You Too Can
Get Started Today!"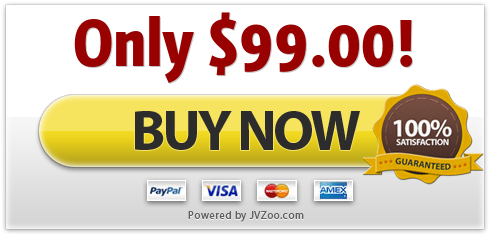 P.S. Still here and still not convinced

Check Out Two Case Studies Authority Snooper
"SNOOPED OUT"
Two Subniches No Other Keyword Tool Would Of Fished Out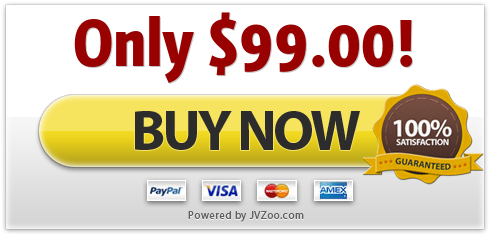 PPS. This is a no-brainer offer. Get Started Now.
PPPS. I cherish building my business one customer at a time and will be pleased to give you the support you need to get set up and running with this product if required. You can therefore be confident to order this Software.